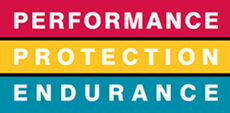 Heat Resistant Properties
---
What is Kovenex Heat Resistant Fabric?
Kovenex is made from a patented blend of performance fibers to create heat resistant fabric that is appropriate for use in high temperature environments. A synergistic blend of inherently heat resistant fibers combine to create one of the most popular emerging solutions for manufacturers of personal protective equipment and apparel. Kovenex' heat resistant fabrics are tested and certified by Underwriters Laboratories to National Fire Protection Association (NFPA) standards for use in structural firefighting gloves and other protective apparel. Stitch-bonded and non-chemically treated, Kovenex creates an outstanding heat blocking barrier that resists temperatures that exceed NFPA minimums for performance.
Kovenex's lighter basis weights offer superior heat resistance at the lowest possible weight, providing an alternative to traditional woven fabrics for a variety of different applications where hot work, arc flash, burn protection, energy conservation, industrial safety or OSHA compliance are important. Top brands including Dragon Fire, Lion Protective, Southcombe Brothers, Ironclad and others increasingly are choosing Kovenex over other heat resistant fabrics in new and re-engineered products because of flexibility, durability and exceptional performance.
Contact us for more information about how Kovenex fabrics can help safeguard your customers.