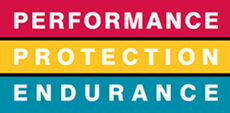 What is Kovenex Tear Proof Fabric?
As a non-woven, stitch-bonded fabric, Kovenex provides outstanding tear resistance. It's minimal fiber migration is the result of a locking structure created by stitch-bonding. While Kovenex is available as a batting or in stitch-bonded form, it is the stitch-bonding that contributes to Kovenex' tear proof fabric superiority. Stitch-bonding provides abrasive resistance and enhanced doffing and donning in protective gloves, and enhanced durability as compared to other commercially available tear proof fabrics in other applications. Stitch-bonding also provides enhanced tensile strength and is appropriate in any environment where durability is paramount, or high levels of abrasion are likely to occur.
Kovenex Tear Proof Fabric Testing
Contact us for more information about how Kovenex fabrics can help safeguard your customers.