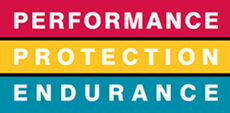 Kovenex fabrics are made by Waubridge Specialty Fabrics, LLC, a premier developer and manufacturer of engineered performance fabrics. With more than 30 years' experience in engineering flame, heat and tear resistant thermal barriers, Waubridge can offer – or create – a fabric that meets all your personal and property protection needs.
Waubridge launched the Kovenex family of performance fabrics and products in 2004 with patents supporting the inherent heat and flame resistant properties that are highly sought after in today's safety-conscious marketplace. Since then, Waubridge has expanded the Kovenex line and added a new FR ingredient fabric, Pavenex, to the company's line of high-performance, inherently FR fabrics.
Manufactured in the United States, Kovenex fabrics are widely recognized as the go-to thermal barrier in industrial and firefighting environments where safety is paramount. Unlike many other non-wovens, Kovenex performs, protects and endures through its proprietary blend of fibers that provide its inherently FR properties. Kovenex fabrics can be found in leading personal protective equipment (PPE) brands including Dragon Fire, Lion Protective, Southcombe Brothers, Ironclad and others. Kovenex is certified by the National Fire Protection Agency (NFPA) as a thermal barrier for firefighting gloves and PPE, and demand for Kovenex as an FR thermal barrier in other fire and safety applications has increased as hand protection safeguarded by Kovenex has been sold through distributors worldwide.
Building on the demand of Kovenex FR fabrics as a thermal barrier in firefighting PPE, Waubridge continues to examine other markets and applications for its range of FR fabrics. The company will continue to invest in research to develop new and improved high performance fabrics and materials that can be used in industrial, consumer and occupational applications including industrial PPE, automotive, outdoor equipment, kitchen safety, office and home furnishings, aerospace and military environments.
Visit Pavenex for more information about another superior option appropriate for use in protective apparel and other gear.
Contact us for more information about how Kovenex fabrics can help safeguard your customers.