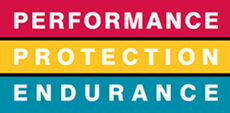 What is Kovenex Aluminized Fabric?
One way manufacturers are trying to improve heat and flame resistance while offering radiant heat protection is by combining FR fabric with an aluminized laminate to create a single, aluminized layer of fabric.
The technology of combining metals with fabrics, which allow the fabrics to reflect thermal radiation, began in the 1950s with U.S. military researchers. Today, high-performance aluminized fabric is an excellent solution for a number of applications, including radiant heat protection, emergency space blankets, industrial heat shielding, proximity firefighting and molten metal splash protection.
Kovenex aluminized fabrics are available in a variety of basis weights for use in equipment or personal protective apparel in foundries, metal processing plants, utility areas, refueling areas and aerospace applications in which sustained protection from extreme levels of radiant heat is paramount.
Contact us for more information about how Kovenex fabrics can help safeguard your customers.