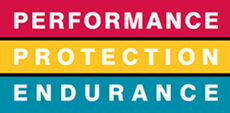 According to the NFPA, the kitchen is the leading area of origin for home fires, with nearly 3,000 reported daily in the United States. In 2011 alone, cooking was involved in an estimated 156,300 home structure fires. With multi-tasking and other distractions common while cooking, it's easy to leave an oven mitt or towel just a tad too close to the burner. It can happen to anyone, and the results of this simple mistake have the potential to be devastating.
Yet situations like this are preventable, beginning with the kitchen products kept on-hand. And that's where Kovenex fabrics come in. Kovenex's inherently flame resistant properties make it an ideal ingredient for a range of every day kitchen products that need to stand up to the heat. Whether you're working over an open flame or reaching into a hot oven, Kovenex offers a superior level of protection against extreme temperatures and flames, maximizing personal protection and minimizing the spread of a potential fire.
As a thermal barrier, Kovenex is tested and certified by Underwriters Laboratories to a number of standards, including several flammability standards (ASTM D6413, ASTM D4151 and ASTM D5587). It's available in a variety of basis weights with water and oil repellent finishes. And, it's machine washable – a must in the kitchen, where any number of ingredients can wind up on you instead of in the bowl.
Another way to protect yourself and your kitchen is to have a Kovenex Home Safety Blanket on-hand. With the ability to safely and effectively contain and extinguish small fires, the Home Safety Blanket is something that no kitchen should be without. Learn more about the Kovenex line of protective blankets.
Contact us for more information about how Kovenex fabrics can help safeguard your customers.