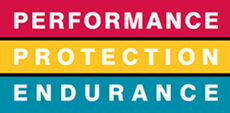 Safety has always been a vital consideration when it comes to the automotive industry. From proper design and engineering of family cars, to selecting the right protective apparel and equipment for motorsports enthusiasts, there's no such thing as "too careful."
That's where Kovenex fabrics come in. Offering superior protection against extreme heat and flames, cuts and sharps, Kovenex is appropriate for a wide range of automotive uses. In addition to being a valuable ingredient for seat belts, harnesses, suits, gloves and other personal protective apparel, Kovenex also could be used as insulation in engine compartments, seats and other areas of the car to decrease heat and minimize the spread of flames.
So whether you're riding a motorcycle, speeding around the race track or simply driving your family car around town, you can rest assured that you're safeguarded by the best possible protection.
Contact us for more information about how Kovenex fabrics can help safeguard your customers.