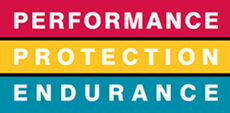 What is Kovenex Cut Resistant Fabric?
According to the U.S. Bureau of Labor Statistics, injuries to the hand, wrist and finger account for the second-highest number of workplace injuries, with approximately 110,000 lost-time hand injuries annually. Injuries as a result of cuts significantly contribute to this number.
Flexible and durable, Kovenex fabrics are available in stitch-bonded form to offer cut resistant FR protection. Tested to ASTM F1790, Kovenex produces Level II cut resistance, erecting a unique combination of heat and cut protection for all types of personal protective applications.
As a non-woven, stitch-bonded fabric, Kovenex holds up against cuts, tears and sharps. Appropriate for use in hand protection, Kovenex has been the go-to liner for a number of protective glove brands in the fire and industrial workplace. Kovenex cut resistant attributes also make it a valuable ingredient for outdoor equipment such as tents, sleeping bags, jackets and more.
Kovenex Cut Resistant Fabric Testing
Kovenex cut resistant fabrics are tested and certified by Underwriters Laboratories to ASTM F1790 and offers Level 2 cut resistance.
Contact us for more information about how Kovenex fabrics can help safeguard your customers.