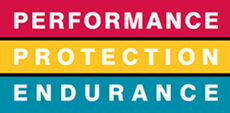 An unexpected fire is never a good thing – but it's particularly problematic on an airplane. In such a confined space with limited options, it's imperative to plan ahead for emergency situations to ensure the safety of all on board.
Kovenex can help you do just that. Inherently resistant to extreme temperature and flames, the fibers that make up Kovenex fabrics make it a valuable ingredient for airplane seats, overhead bins and other airplane elements. For example, if a fire were to break out in an overhead bin lined with Kovenex, the lining would help contain the fire and prevent it from spreading any further.
Another way to safeguard airplane passengers against a potential fire is by having a Kovenex safety blanket on hand. Offering the unparalleled personal protection from flames, these blanks also have the ability to safely and effectively contain and extinguish small fires. Click to learn more about Kovenex Safety Blankets.
Contact us for more information about how Kovenex fabrics can help safeguard your customers.