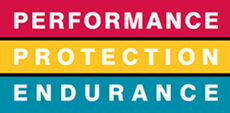 When you spend a lot of time outdoors, having the right protective apparel and equipment can make or break your day. Whether you're camping or hiking, fishing or hunting, proper and reliable protection from moisture, rain, sharp objects and more can be essential.
As a non-woven, stitch-bonded fabric, Kovenex holds up against cuts, tears and sharps, making it a valuable ingredient for outdoor equipment such as tents, sleeping bags, jackets and more. Offering superior protection at lighter weights, Kovenex can be water repellent, is machine washable and has a longer shelf life because it is not chemically treated.
Kovenex is tested to:
ASTM F1790 and offers Level 2 cut resistance
AATCC-22 and AATTCC-35 (water repellent)
AATCC-135 (moisture water vapor transmission)
Contact us for more information about how Kovenex fabrics can help safeguard your customers.