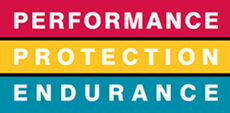 Flame Resistant Properties
---
What is Kovenex Flame Resistant Fabric?
Appropriate for use in hot work environments, Kovenex flame resistant fabrics protect against direct flame in environments including welding, grinding operations and others in which contact with direct flame is a risk. Additionally, this superior protection comes with unparalleled comfort – a unique combination in PPE. While many users of PPE products think that heavy and bulky means better protection, Kovenex's unique, flame resistant fabrics are constructed in a way that reduce weight without sacrificing performance.
All of the fibers that make up Kovenex flame resistant fabrics are inherently flame resistant, which means that they are not combustible. In the Kovenex fabric structure, these fibers act synergistically to provide a heat and fire protection barrier. The char length and after flame results are well below NFPA maximums for performance.
Kovenex fabrics are tested and certified by Underwriters Laboratories to the following for flammability/flame resistance:
Kovenex Flame Resistant Fabric Certifications
ASTM D6413
ASTM D4151
ASTM D5587
Kovenex Flame Resistant Fabric Testing
Contact us for more information about how Kovenex fabrics can help safeguard your customers.