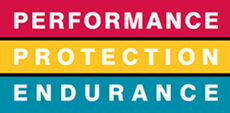 Every day, thousands of brave soldiers risk their lives in the defense of others. So when it comes to outfitting them with protective apparel and equipment, only the best will do.
Kovenex fabrics can offer high-performing protection in a number of situations relevant to the military. In addition to resistance from heat and flames, Kovenex stands up against cuts, tears and sharps – all threats that must be considered in the line of duty. Offered with water and oil repellent finishes, it's also available in lighter weights than other protective fabrics on the market.
Kovenex also can be leveraged to mitigate the mirage effect that can occur when shooting. When a rifle is shot multiple times, excessive heat is generated along the gun barrel producing the effect, which can impact your view and throw off your aim. By lining the end of the barrel with Kovenex, the view through the scope is clearer, enhancing your vision and improving your shot.
From clothing to gloves and more, Kovenex is a valuable ingredient for any personal protective equipment and apparel. So while our soldiers are safeguarding us, let Kovenex safeguard them.
Contact us for more information about how Kovenex fabrics can help safeguard your customers.