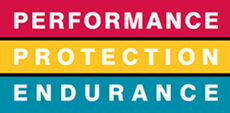 Kovenex fabrics are non-woven, high performance, flame-resistant thermal barriers that are more effective than traditional thermal barriers on the market today. Commercially available in a number of domestic and international brands of personal protective equipment (PPE) and FR gear, Kovenex patented blend of fibers produce TPP levels per basis weight equal to or better than other, more expensive woven thermal barriers.
According to the U.S. Bureau of Labor Statistics, injuries to the hand, wrist and finger account for the second-highest number of workplace injuries, with approximately 110,000 lost-time hand injuries annually.…
A unique attribute of Kovenex FR fabrics is their ability to accept coatings, like waterproofing, without reducing or impacting the fabric's FR performance. Kovenex fabric is available with a water/oil…
One way manufacturers are trying to improve heat and flame resistance while offering radiant heat protection is by combining FR fabric with an aluminized laminate to create a single, aluminized…
One way Kovenex can assist manufacturers is by offering laminate fabrics. A laminate fabric is a two (or more) layer construction with a polymer film bonded to the layers. Coating and lamination can improve and modify…
Kovenex thermal fabric provides the same high level of protection that wovens offer, but at a much lighter basis weight. In gloves nd as a liner in other PPE, Kovenex non-wovens are capable of trapping air inside their construction…
Kovenex is made from a patented blend of performance fibers to create heat resistant fabric that is appropriate for use in high temperature environments. A synergistic blend of inherently heat resistant fibers combine to create one of the most popular…
Appropriate for use in hot work environments, Kovenex flame resistant fabrics protect against direct flame in environments including welding, grinding operations and others in which contact with direct flame is…
As a non-woven, stitch-bonded fabric, Kovenex provides outstanding tear resistance. It's minimal fiber migration is the result of a locking structure created by stitch-bonding. While Kovenex is available as a…
Contact us for more information about how Kovenex fabrics can help safeguard your customers.