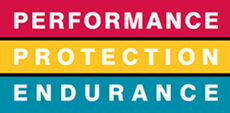 It all started with blankets… but today, Kovenex offers much more. Its many properties – inherently flame resistant, flexible, durable, water and oil repellent, etc. – make Kovenex a go-to ingredient for any application in which personal protection is imperative. From gloves, shirts and other apparel to home and office furnishings, outdoor equipment and more, Kovenex offers performance-enhancing and life-saving attributes, as well as cost-effective pricing, to a number of fire service and industrial industries.
Kovenex fabrics are widely recognized as the go-to thermal barrier for the most reliable and high-performing, flame resistant clothing…
Kovenex holds up against cuts, tears and sharps, making it a valuable ingredient for outdoor equipment such as tents, sleeping bags, jackets…
Kovenex fabrics can bring a new level of safety and protection to motorsports apparel and equipment, including jackets, gloves, suits, harnesses…
Use Kovenex blankets or fabrics to safeguard your home or office, where protection and safe evacuation in the event of a fire is critical…
When it comes to outfitting our soldiers with protective apparel and equipment, only the best will do. Make sure they're safeguarded by Kovenex…
Kovenex's inherently flame resistant properties make it an ideal ingredient for a range of every day kitchen products that need to stand up…
Inherently resistant to extreme temperature and flames, Kovenex helps stop the spread of fire where it's most imperative, such as on an airplane…
From welding shirts and gloves to aprons and spatter guards, products safeguarded by Kovenex provide unparalleled protection in the…
Contact us for more information about how Kovenex fabrics can help safeguard your customers.