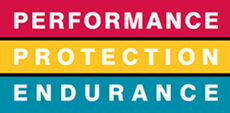 What is Kovenex Waterproof Fabric?
A unique attribute of Kovenex FR fabrics is their ability to accept coatings, like waterproofing, without reducing or impacting the fabric's FR performance. Kovenex fabric is available with a water/oil repellent finish that is appropriate in most industrial and firefighting environments. Kovenex waterproof fabrics are the result of a combination of layers that together, offer FR performance in a three-dimensional, laminated construction.
Kovenex waterproof fabrics are tested by Underwriters Laboratories to:
Kovenex Waterproof Fabric Certifications
AATCC-22 (water repellent)
AATTCC-35 (water repellent)
AATCC-135 (moisture water vapor transmission)
Appropriate for use in environments in which a waterproof fabric liner needs to also provide FR or thermal protection, Kovenex waterproof fabrics provide ideal protection from chemical splash or solvents.
To explore whether Kovenex waterproof fabric is appropriate for your product or application, contact us today.
Contact us for more information about how Kovenex fabrics can help safeguard your customers.